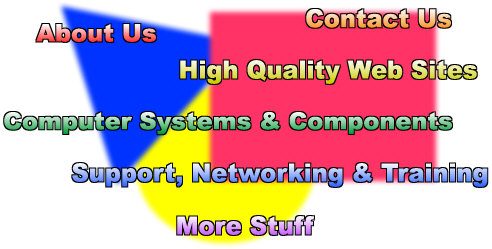 ---
DeskTech Computer and Internet Services
DeskTech is a computer and Internet service company based in Minneapolis, Minnesota. Serving both commercial and residential clients since 1996, DeskTech offers a full range of on-site services including computer and network support, computer and Internet training, system and component sales, and much more.
---
DeskTech Product Recommendations
There are a ton of computer components out there and every situation is different. Call us at 612-825-0999 (or
e-mail us
) and we'll help you find the right product for your needs. Find current recommendations in our
online store
.
---
AVG AntiVirus 2017
AVG Technologies has announced the release of AVG AntiVirus 2017. AVG AntiVirus continues to be a great anti-virus program. However, while we really like their basic personal and business anti-virus products, you can skip past the rest of their new product lineup. If you already have AVG Anti-Virus 2016 or earlier, the application will not update to the new version on its own. However, users with an existing license can still upgrade for free as long as their existing license is still active. Check out our installation tips to avoid purchasing or installing additional (and unnecessary) products.
(Read More)
---
ASUS E451LD-XB51 Now Available
For notebook users that are on the road a lot, the ASUS E451LD-XB51 is a great new system. It's a little smaller than the P550CA-XH51 and comes with double the memory as the standard option. We love the anti-glare screen and that it still comes pre-installed with Windows 7 Professional.
(Read More)
---
Backup Reminder!
Do you need a reminder to back up your data? If you're like most people, you probably do! Every week, we're contacted by people with broken computers or lost data. Most of the time, the computers are fixable and the data is recoverable. But, it only takes one hard drive failure or a malicious program like CryptoWall to lose everything. Having a reliable and current backup is your best protection for every type of computer hazard.
(Read More)
---
Simple Windows Keyboard Shortcuts
While most people are comfortable using the mouse on their computer, there are many simple tasks that can be performed more quickly using keyboard shortcuts. We've put together a brief list of the most basic (and most used) shortcuts.
(Read More)
---
(612) 825-0999

Copyright 1996-2017 DeskTech. All rights reserved.
1608 Nokomis Court, Minneapolis, MN 55417-2659